Skip Navigation
Website Accessibility
Group Classes (all classes are offered online or in-person)



Our Composition staff all hold masters degrees in music theory and/or performance and pedagogy. We help students of all disciplines learn and understand the theory behind music, starting with fundamental note reading, intervals, chords, and ear training, and progressing further into analysis and compositional technique. Through fostering a greater understanding of music, our students grow into better performers, composers, and musicians.

Our Music Theory Classes are based on the California Certificate of Merit curriculum, and our Fall online classes are purchased in 16-session packages. Choose a regular time that works for a weekly lesson. If you need to miss a week, pick another session as a make up. the theory book is included. Sign up through the module below!
FALL 2023

THEORY LEVEL 4 based on Certificate of Merit (MTAC) test held in March 2024
Fridays 6:30pm - 7:30pm
ONLINE Cost $240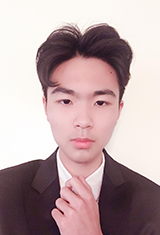 Harry Li
(piano, theory)
recently received third place in the We Are Musicale Bach Festival. Having started piano along with music theory studies at the age of five, Harry became extremely passionate about teaching. He had earned the ABRSM piano diploma, a "5" on the AP music theory exam, as well as a "distinction" mark on the ABRSM theory level 7 in his high school years. Harry has been teaching piano and music theory for 4 years. He had mastered the CM theory curriculum, the AP theory curriculum, and the ABRSM piano and theory curriculum. He prides himself as one who can turn complicated or dreadful concepts into interesting and simple analogies to help students understand and memorize better. He wants every student to find the music journey rewarding, successful, and, most importantly, enjoyable. Fluent in Mandarin.
---